Your Pathway into a Creative Industry
Develop the creative, strategic and management capabilities needed to succeed in the competitive field of marketing. Herzing's Bachelor of Science in Marketing combines real-world business coursework with hands-on marketing exercies and projects. You'll develop the skills needed to succeed in this highly competitive field.
As a Herzing student, you will:
Learn secondary, qualitative and quantitative marketing research methods
Understand consumer behavior concepts
Develop a strategic marketing plan
Gain capabilities in thinking critically at a conceptual level while using mathematical analysis in addition to scientific method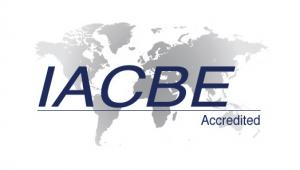 Herzing University has received specialized accreditation for our business programs through the International Assembly for Collegiate Business Education (IACBE)*.   As a graduate of our marketing program, you'll know that your degree meets the highest of international standards.
What will I learn in Herzing's marketing program?
Required Business Core Courses
Accounting I
Finance
Introduction to Business
The Digital Firm and Business Communications
Business Law I
Principles of Marketing
Leadership and Organizational Behavior 
Business Ethics
Project Management
Quantitative Decision Making or Research and Decision Making
Principles of Microeconomics
Principles of Macroeconomics
Required Courses in Marketing Management
Accounting II
Marketing on the Internet
Social Media
Customer Relationship Management
Advertising and Public Relations
Consumer Behavior
Product Development and Innovation
Professional Selling and Sales Management or Retail Management
Marketing Research
Marketing Strategy
Take the next step to learn more about Herzing's marketing program.
Is an MBA in Your Future?
Students in Herzing University's marketing degree program can get a "jumpstart" on earning a MBA. Qualifying students could take up to 12 graduate credits while still an undergraduate and apply these credits toward both degrees, thereby saving time and money.