Prepare for a Career in IT Tech Support
Develop the blend of technical IT knowledge, problem-solving skills and customer service capabilities needed to get started as an IT support technician from wherever you are with the Diploma in Information Technology Technical Support from Herzing University Online.
As a graduate of this program, you will be able to:
Understand and apply computer networking principles to solve problems
Administer Windows-based desktops and Linux-based desktops and servers
Apply fundamentals of database design and administration to solve problems
Implement basic security systems
We also help you stand out in the job market by including preparation for the  CompTIA A+ certification exam as part of your curriculum.*
Earning industry certification shows employers that the skills you've learned from our program meet independent standards of quality and competence.
*Certification in this program is not a state requirement.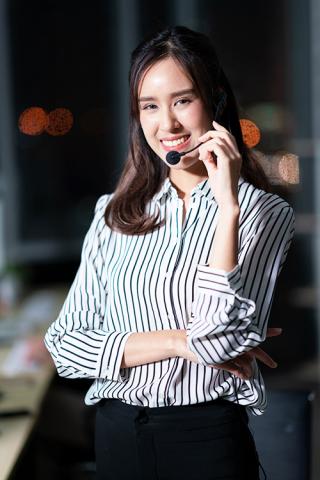 Curriculum
What Will I Learn in Herzing's IT Tech Support Diploma Program?
Internet Foundations
Programming Logic
Computer Networks
Database Concepts and Applications I 
Computer Architecture and Troubleshooting I
Linux Administration
Network Security
Network and Server Operating Systems 
Network Infrastructure Administration
Is a Degree in Your Future?
After you complete your IT Tech Support Diploma online with Herzing, you can transfer credit from the program to one of our IT associate or bachelor's degree programs. Complete an associate degree in as few as 18 months or a bachelor's degree in 32 months. We offer a range of online and on-campus IT degree programs you can choose from as you continue your career journey with us.